Frequently Asked Questions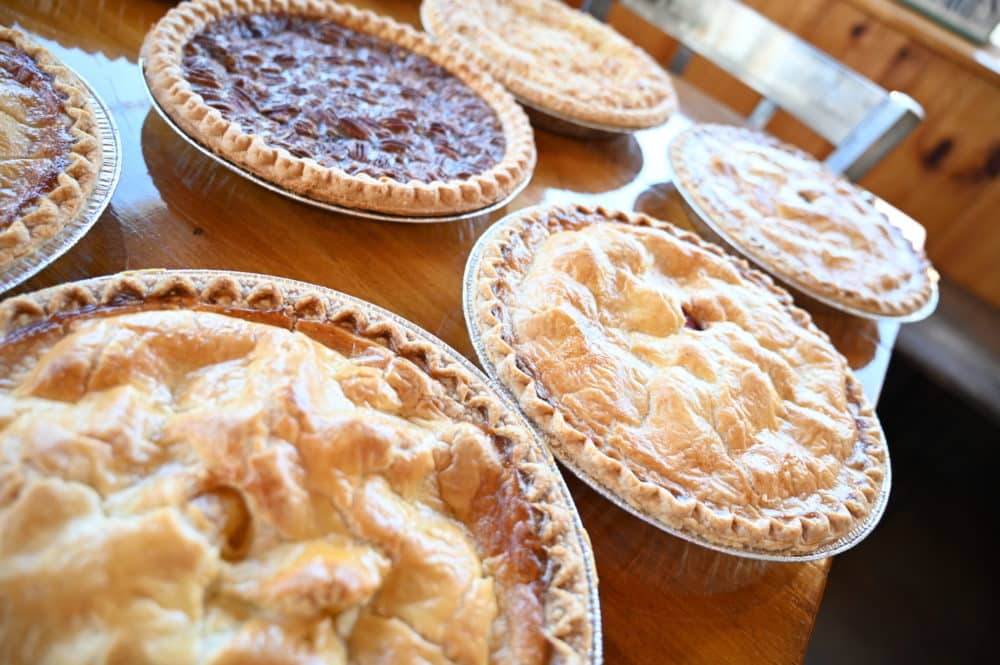 What are your hours of operation?
Sunday – Saturday 6:00 AM until 8:00 PM
Where are you located?
We are located at 757 Main Street, Wilbraham, MA 01095
Do you Deliver?
Currently, we do not have a delivery option available, however, we are more than happy to have your order ready for pick up as soon as you walk into the store!
How is your allergen awareness?
If a person in your party has a food allergy, please let us know as we are not a gluten or nut-free establishment and many of our products may come in contact with common allergens.
Rice Fruit Farm is dedicated to providing you with the safest dining experience, whether you are getting takeout or eating with us in person.
Where do your Bagels come from?
At Rice Fruit Farm all of our Bagels are made fresh daily right here in house!
Is your Ice Cream shop open year round?
Our homemade ice cream shop is open year-round!
Is your Ice Cream available for Takeout?
We do not offer Ice Cream as one of our takeout options due to the high probability of its frosty goodness melting upon waiting to be picked up.
What Pie flavors do you offer?
We currently offer the following flavors that are baked daily:
Apple
Pumpkin
Pecan
Strawberry Rhubarb
Fruit of the Forest: Apple, Rhubarb, Raspberry, Strawberry, and Blackberries
Chocolate Cream
Blueberry
Cherry
Peach
Dutch Apple: Crumb Topping with Caramel Drizzle
How do I place a pie order?
Our Pie Order form can be found here
Do you have Farm Animals?
Yes! We have Goats and Chickens who live in our Farm area seasonally!
Can you order grill items all day?
Yes! All of our grill items are prepared specially in-house, and are made to order throughout the day. Order your iced latte or breakfast sandwich now!