Frequently Asked Questions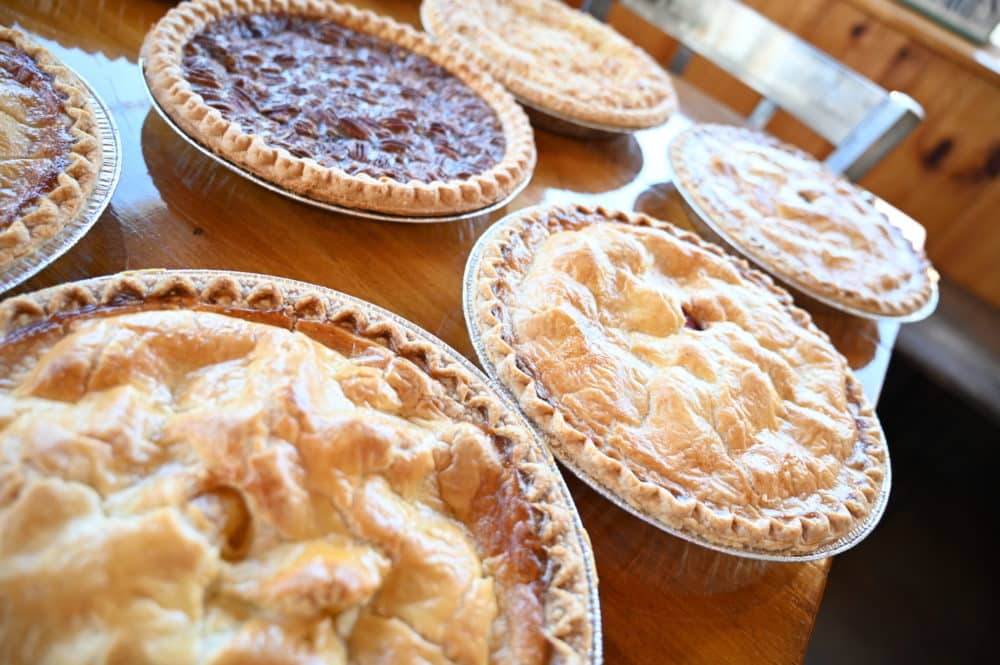 What are your hours of operation?
Sunday – Thursday 6:00 AM until 7:00 PM
Friday and Saturday 6:00 AM until 8:00 PM
Where are you located?
We are located at 757 Main Street, Wilbraham, MA 01095
How do I place a pie order?
Our Pie Order form can be found here
How is your allergen awareness?
Rice Fruit Farm is dedicated to providing you with the safest dining experience, whether you are getting takeout or eating with us in person. If a person in your party has a food allergy, please let us know as some of our products may come in contact with common allergens such as peanut or tree nut traces.
Is your Ice Cream shop open year round?
Our homemade ice cream shop is open seasonally and closes down for the fall/winter months.
Where do your bagels come from?
Where are your pies stored prior to serving?
At Rice Fruit Farm our pies are baked daily, therefore once completed they are stored in a magic pie vault to keep the goodness fresh. Since they are served at room temperature, you are welcome to keep them on your countertop, out of the direct heat. If you don't plan on serving your pie for a day or so, you can also keep them in the refrigerator in their original box. We recommend that you let the pie come to room temperature before you break out your serving dishes.
Do you Deliver?
Currently we do not have a delivery option available, however we are more than happy to have your order ready for pick up as soon as you walk in the store!
In what situations would you ever run out of pie?
We are a small, local bakery therefore we don't have the capacity to bake an abundance of pies at once. Since our pies are fresh, we bake a certain amount each day to ensure that they won't go bad. Once we run out of one certain flavor, you can pre-order it for the next day to guarantee you receive whatever you would like!
What Pie flavors do you offer?
We currently offer the following flavors that are baked daily:
Apple
Pumpkin
Pecan
Strawberry Rhubarb
Fruit of the Forest: Apple, Rhubarb, Raspberry, Strawberry, and Blackberries
Chocolate Cream
Blueberry
Cherry
Peach
Dutch Apple: Crumb Topping with Caramel Drizzle